Kappen / Rooien
Veilig en veelzijdig in het kappen/rooien van uw boom. Ook op moeilijk bereikbare plaatsen! 
Kappen / Rooien
Soms is het nodig of gewenst een boom te kappen of rooien. Wij zijn veelzijdig in het kappen of rooien van bomen. Niet elke boom kan vallen en moet dan zorgvuldig en veilig gerooid of gekapt worden om schade te voorkomen. Dit kunnen wij veilig voor u doen met behulp van een hoogwerker of kraan. Of we maken gebruik van klimtechnieken, hierdoor kunnen wij ook op moeilijk bereikbare plekken werken.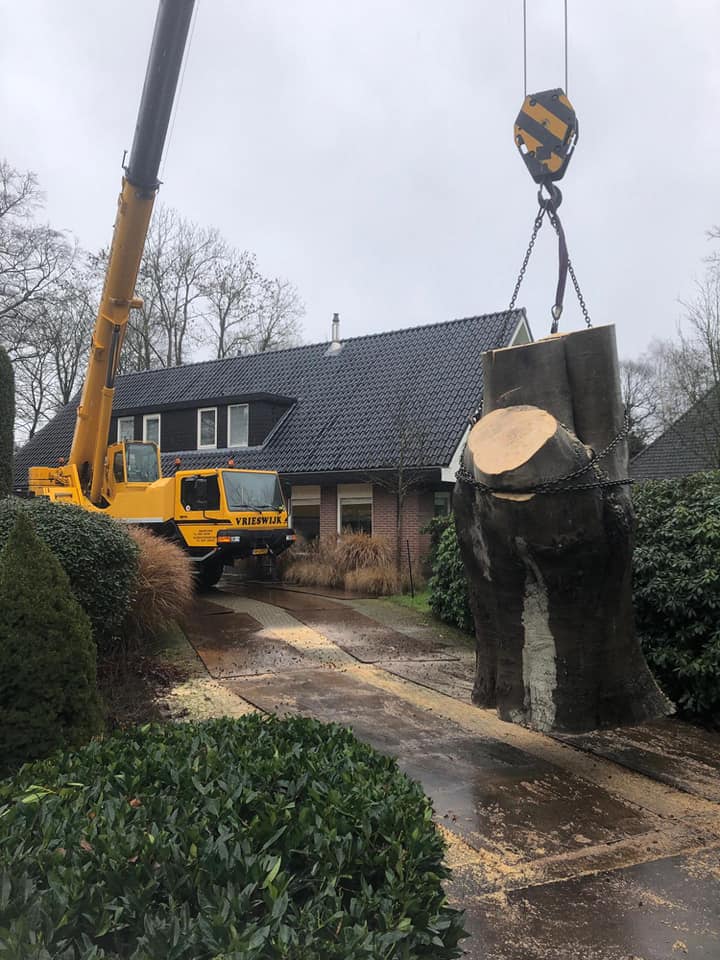 Het is verstandig vooraf de wet- en regelgeving in uw gemeente te checken. Het kan nodig zijn een vergunning aan te vragen voor het kappen of rooien van de boom.